"That poor guy," I Finally said. "He should know better than to dress that way, but I'd just die if somebody cut my pants open in front of everybody like that."
When you read this quote, you probably think it has no importance. However, I can clearly connect to this because when something awful happens in front of me, I don't do anything. Yet, later I feel sorry for the person. For example, I see bullying many times in school and sometimes I do try to stand up for the person, but a lot of times no one stands up for them. Including, another example is when we see people under the bridges or asking for money in the streets of São Paulo, most of the time we don't even help them and even keep complaining of our life. This relates to this quote in the book because after the red scarf girl left she said that to her friend, but at the moment she laughed with the other people around her.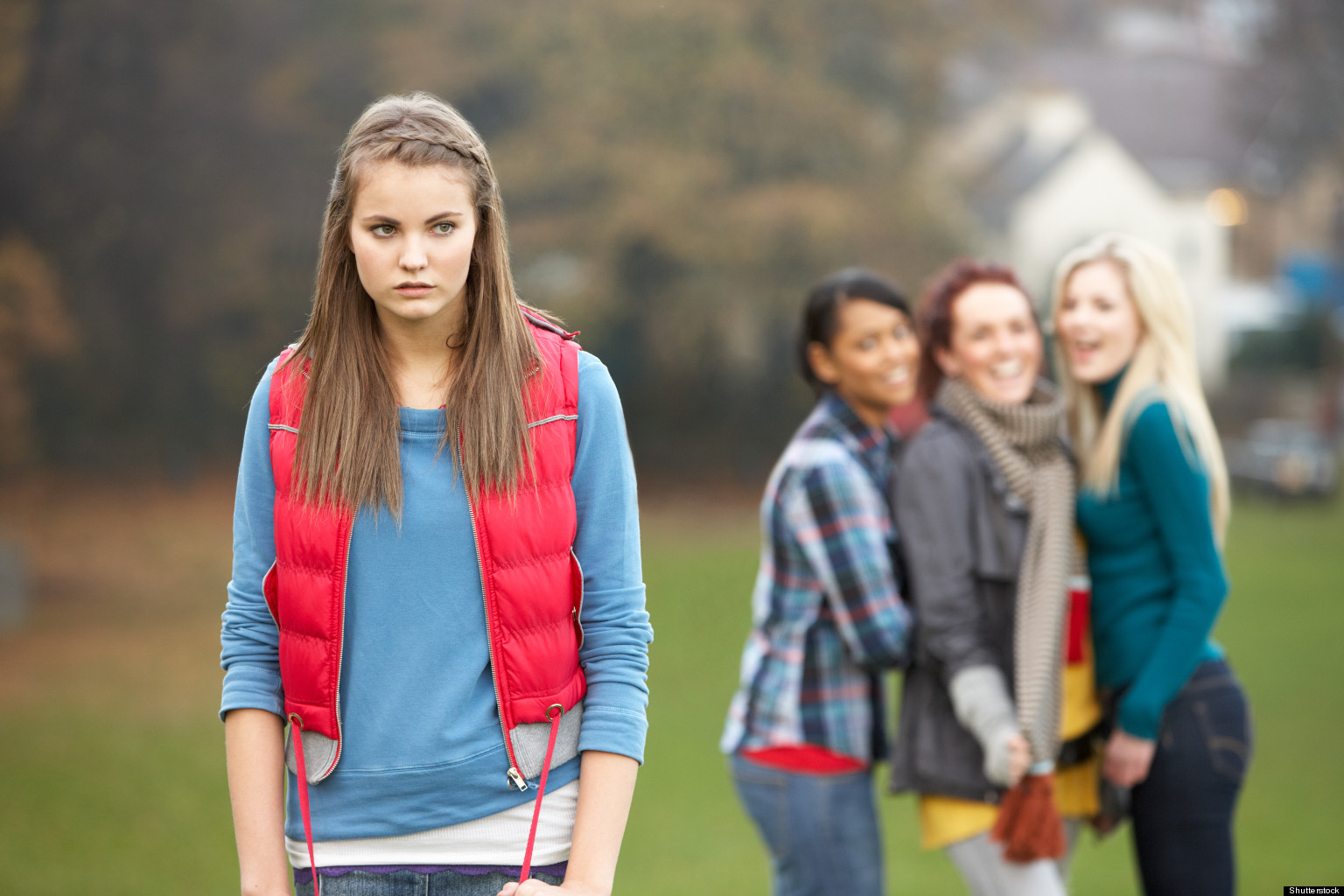 Source
Source
I think that both images represent what I was saying. First, the first image you can clearly see that the girl is being bullied and that the three girls are laughing together. The second image is showing four girls that shopped Hollister clothes. This image represents what I was saying because a lot of girls they shop Hollister, Abercrombie, and Victoria Secret just to be cool because that's what many people do. So, it shows that many people go with the flow and that's why they laugh with other people when bullying occurs.
"Wow. You really scared me, Dad." I laughed with relief. "I know that. Principal Long told us it would be very competitive. I know it's just an audition, but who knows? I might be lucky, right?"
In this part of the book Ji- Li was so exited because of her audition. However, her dad's reaction surprised her because he didn't want her to try it. In the other hand, as you can see she keeps thinking positive. This reminds me of when Brazil and Germany played against each other in the world cup. Everyone at my house would say that we were going to lose and that we had no chance. I agreed, but I kept thinking positive, so I wouldn't feel down like everyone else was. I know that we ended up losing, but even though we should always think positive because things could be worse. At least they scored once!
Source
This picture is a good example of what I was saying because the people in the picture believe that together they can do it. So, by thinking on that they are thinking positive because they believe that they can do it instead of believing that nothing will work.